About Me
I am a modest son, proud of both his adoring parents, a brother, husband to my beautiful angel and father of my own three beautiful children, originally from Derry, in Northern Ireland. 
Oh and I am the author of "Nialls Blog"
I am also a pragmatic Software Developer and Business Systems Analyst with experience in dealing with global development teams and clients in a number of industry sectors including Communications, Oil & Gas, Finance and Media.
Previously from a Satellite Communications and OEM Development background, I progressed into bespoke Web Applications design and development using mainly ColdFusion and Javascript which I now thouroughly enjoy.   Recently I took the leap into becoming a Freelance ColdFusion Contractor and have never looked back since.
I also have a lot of hobbies and interests, outside of Web Development, some of which include General Aviation (Fixed Wing Powered and Gliding, in fact if it flies I'll have a go at it!!), New Technologies and Gadgets, Music, Model Building and Reading.
I hope you get something of value from my blog, and if you wish to contact me, please use the form on the contact page.  Take care and Happy Development!!
Niall.
Twitter: nodoherty
LinkedIn: niallodoherty
QR Code: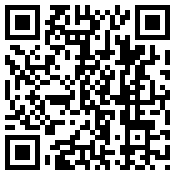 To use the QR Codes simply use your smart phone with a camera and scanning application to decode the information ;-)
If you have any trouble with this or would like to know more about QR Codes, please use the contact page to get in touch with me!